The Orca is a 3D printable AR-15. The upper, lower, stock, handguard, and barrel mount are all printed. In doing this, many of the factory AR-15 parts have been replaced by the printed components. These include the buffer tube, take down pins, bolt hold open retainer, and many other small parts.
Eliminating factory parts is only one of the Orca's goals. Excellent ergonomics and handling are also present.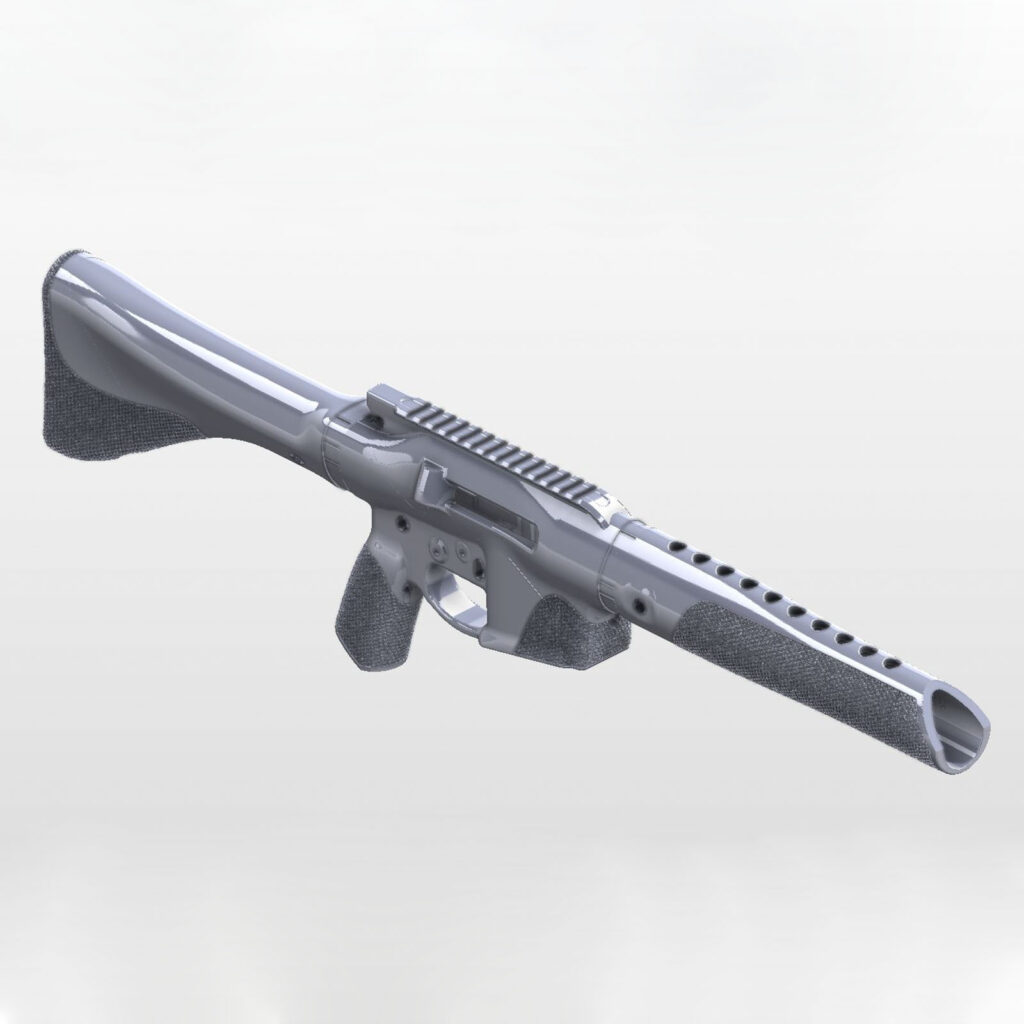 Updates to the Orca project have been released. These updates include a improved tactical handguard, extended stock options, improved barrel mounts, and an improved lower. These supplemental updates are fully compatible with the original release, and are highly recommended.
The new handguard features M-LOK slots, a tape switch mounting rail, and zip tie slots for securing of wires. A short front rail section is provided for use with IR lasers. Due to rail height differences, iron sights are not recommended.
The V5.3.D lower is highly recommended, as it resolves a possible feeding issue with the original. It also contains a few small quality of life improvements to make fitment better.
Update V5.3.B includes the tactical handguard, easier to print barrel mounts, and a stock extension.
Update V5.3.D includes the improved lower and a more streamlined extended stock.