This page contains all of our primary downloads for Lowers and Frames. You can find all of our other files on the other download pages available in the menus above or links below. Please note that the files are currently being hosted on Odysee.
For Stocks, Grips, and other accessories visit the Accessories Page.
For parts designed be the community, visit the Community Page.
And if you are looking for old or obsolete designs, then the Legacy Page is for you.
The Orca is a 3D printed AR-15. As many of the parts that could be printed are printed. Including the upper, lower, handguard, and buffer tube.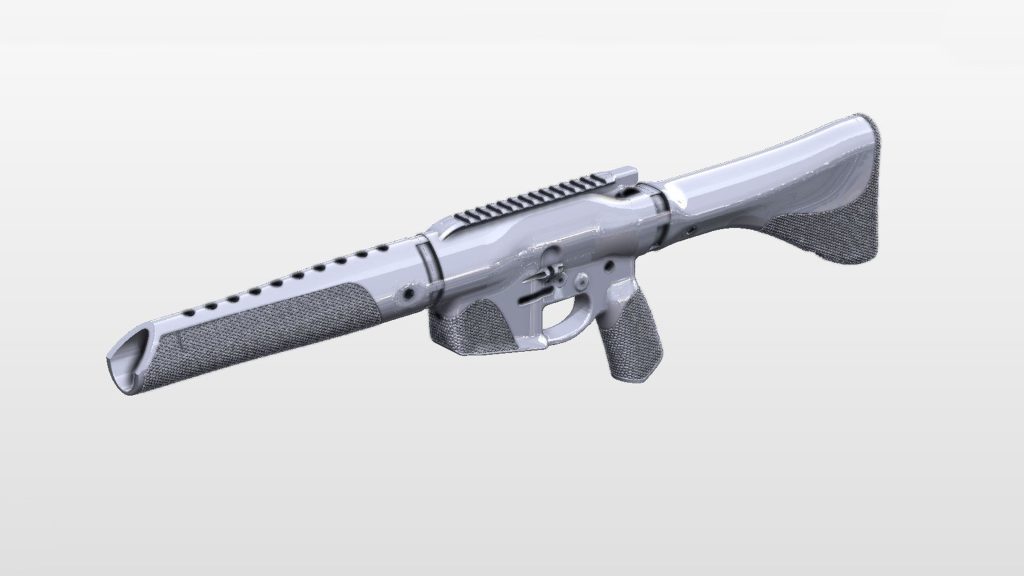 The AR-9 lower is based off the V3.0 Super AR-15 Lower. It is designed to use Glock mags. Both the mag catch and ejector are 3D printed. The only non AR-15 part needed is the 3/32″ x 1″ roll pin for the mag catch. V1.2 is the latest release and fixes several issues with V1.0.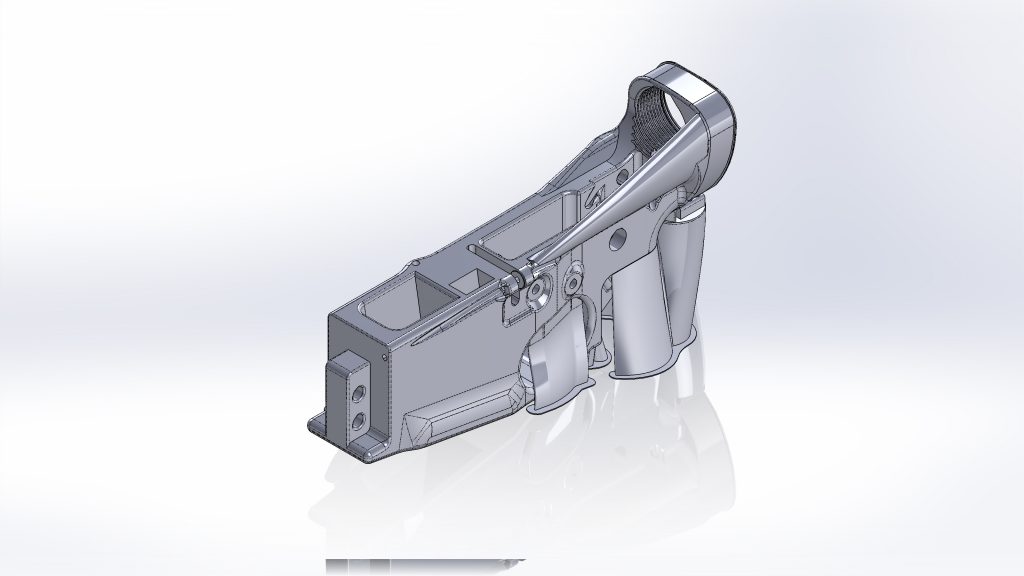 This lower is our "flagship" design. The download contains the Super AR-15 Lower, designed to use our reinforcement kit. And the Basic AR-15 Lower which requires a two inch hose clamp and some 10-32 x 1.25″ bolts and nuts.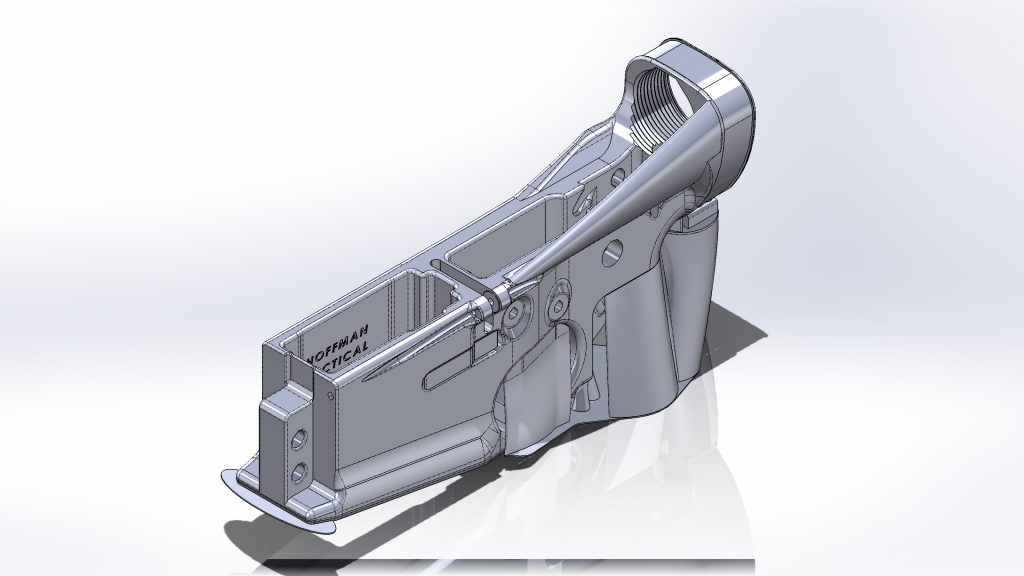 This is the Double Rib AR-15 Super Lower. Two ribs is stronger then one, and opens up the right side allowing the use of ambidextrous equipment. The downside is this lower will not work with uppers that employ a forward assist. Slick sides and side chargers only. A larger #28 clamp is required for this lower.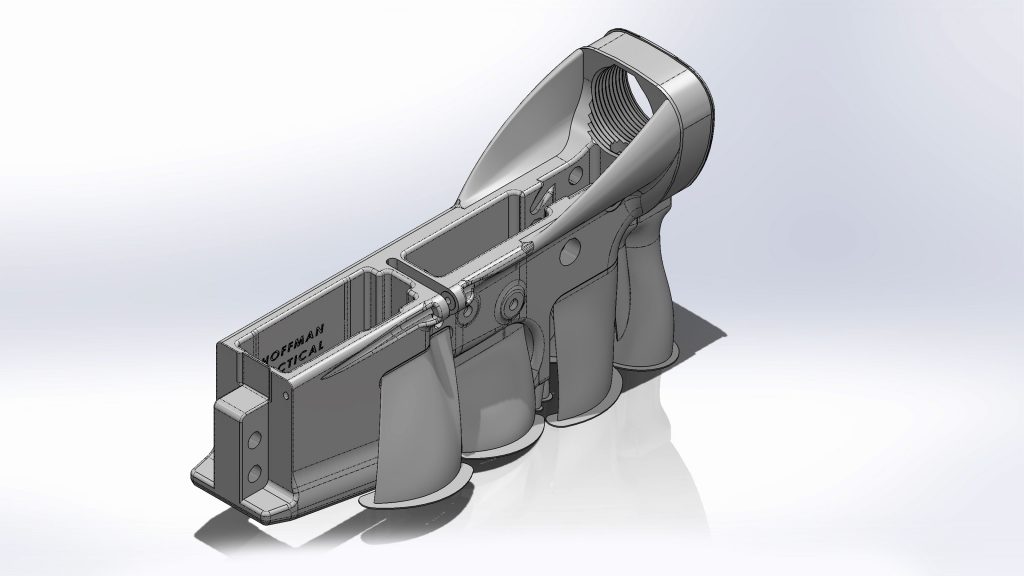 V2.6 is the new LR-308 Super Lower. Compatible with LR-308 / DPMS Gen 1 / SR-25 uppers, this is the lower you need if you want to run 308 or 6.5 Creedmoor uppers.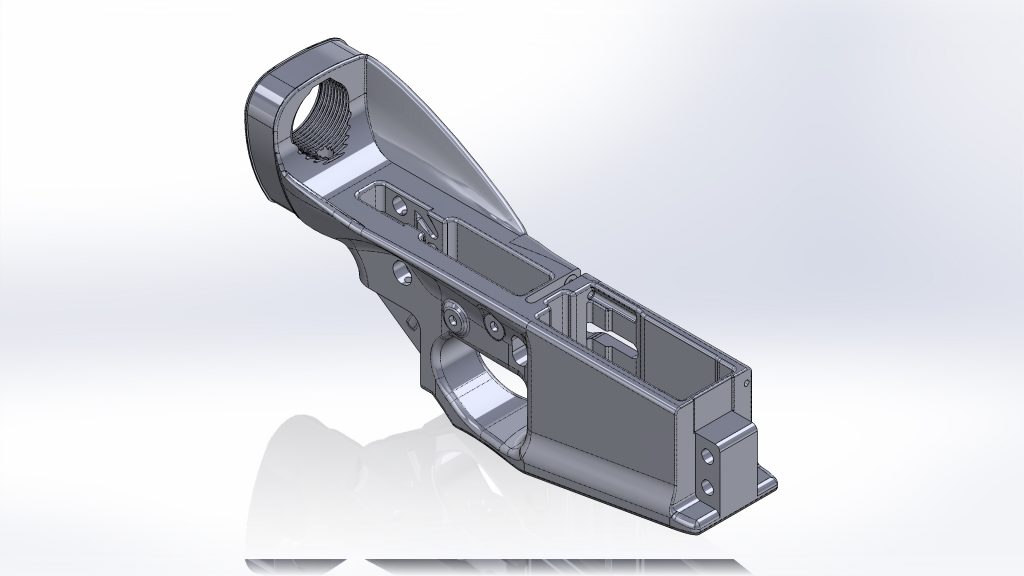 Some notes on the above designs:
The Orca is my latest design. A strong departure from my earlier work. Development took around six months. The files are much more polished, and detailed documentation is included. If you want a fun print, the Orca is the ticket.
Currently all of my lowers are rather outdated, and need to be updated. They all work excellently, but there are many improvements I would like to implement. A Orca style integrated pistol grip being the big one.
Belt feds have captured my attention, and are now under development.
A water cooling system for the Orca is another project I would like to pursue. Along with a helical magazine system.