Here I have some of my older AR-15 lower designs available for download. These are mostly for historic interest and reference. But they do have some interesting features that might make them interesting to print. Such as the fort five degree print orientation and lack of support material.
If you where looking for our primary downloads page, click here!
Here are the files for the lower that come right before the Super Lower. There are two versions, one of them has another rib on the right side for extra strength when using side charging uppers. These lowers require no extra reinforcement or parts.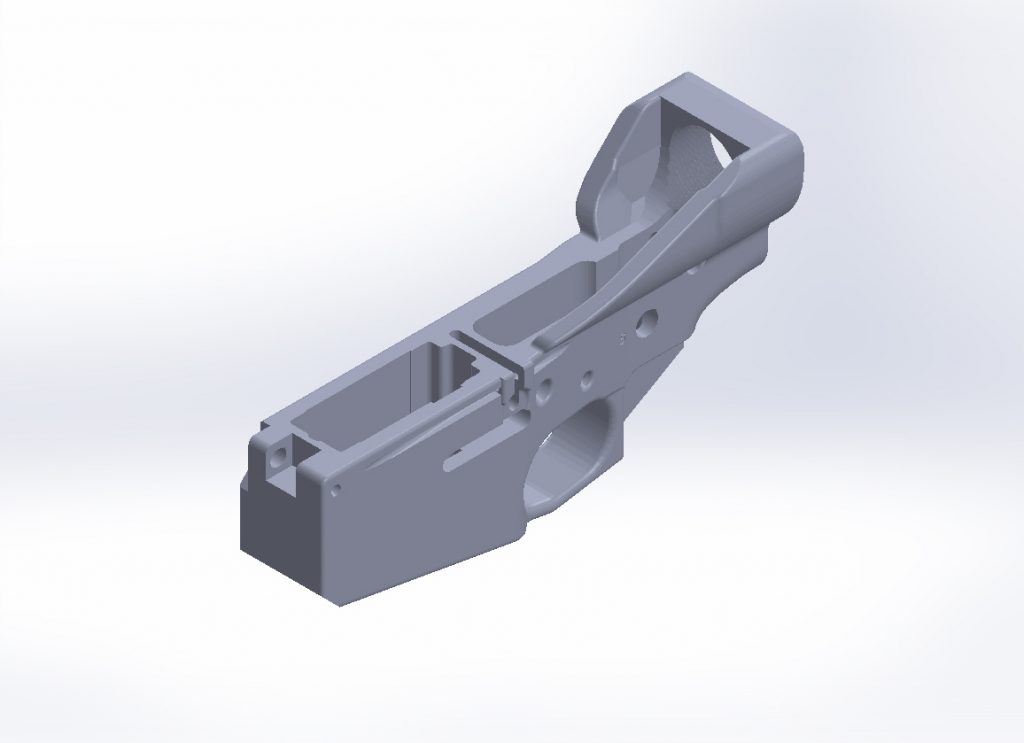 This is the old Gen 2 Stock System. It has a friction based clamp and is not as secure or ergonomic as the new Gen 3 Stock.